Hair Removal After Wax Care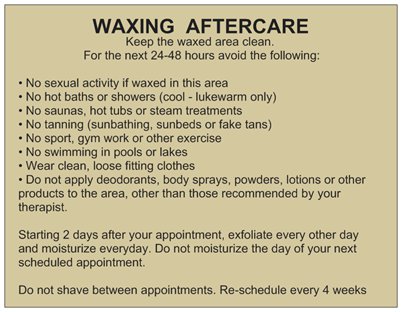 After your waxing appointment it is normal to have some red bumps. This is a histamine reaction and usually goes away in 24-48 hours. You may want to take benadryl or apply polysporin or an antihistamine lotion. If you are prone to these breakouts after waxing some have found it helpful to take some benadryl starting a day or two before your waxing appointment and continue 24-48 hours after.
Exfoliating bath towel ( 1 ft by 3 ft ) great for exfoliating your back, legs and whole body is available for sale along with exfoliating soap bars. Don't forget to purchase yours before you leave.